Our goal is to strengthen sustainable food practices through our interactive, responsive, open source website at the University of Washington (UW) by connecting dining hall and shelter managers with service learning student food deliverers and in doing so:
Feed people in need

Help protect the environment

Increase student service learning opportunities and related civic engagement

Reduce the exorbitant amount of money lost on food waste

Create a model that could be implemented at other universities and communities around the world
We designed documentation and tutorials (see "How It Works" page) that can provide a blueprint for universities and large organizations to set up similar sites to tackle food waste. Further, through our work, we are educating the public on the food waste epidemic and creating food recovery ambassadors who will carry on the mission of feeding people in need, reducing CO2 emissions by diverting food waste from landfills and compost, and reducing the billions of dollars lost on food waste each year, all while building a network that prompts communal action.
The UW comprises more than 46,000 students and 26,000 staff and faculty; many of them are served by a number of large campus dining halls. The idea for Meal Matchup arose from undergraduate student Madison Holbrook's pitch for a food recovery website in Irini Spyridakis' Advanced Sustainable Communication class in the Department of Human-Centered Design and Engineering (HCDE) at the UW.
Spyridakis and Holbrook, who both share a background and interest in food security and resource constrained environments, co-wrote a proposal where they successfully acquired funding from the UW Campus Sustainability Fund that funds sustainability projects at the UW.
After receiving funding, they gathered 33 students from HCDE, the Paul G. Allen School of Computer Science and Engineering, and the Information School over 9 months to work as part of a Directed Research Group, beginning in Autumn 2017. They conducted further research on the topic, designed and built the website, and assisted with the Meal Matchup pilot in May 2018 along with support and food delivery work from service learning students in the College of the Environment.


Autumn 2018 - Spring 2019 Update
Irini Spyridakis, HCDE faculty, continues to help grow and manage the project as Madison Holbrook graduated in June 2018. From Autumn 2018 - Spring 2019, another 40 students have contributed to the project through DRGs in HCDE, independent studies, and through service learning credits in ENVR 498 and ENVR 480, resulting in more than 1,000 pounds of food delivered to local shelters. Please see below for team member names, UW liaisons, our academic and industry advisory board, acknowledgments, press, and awards.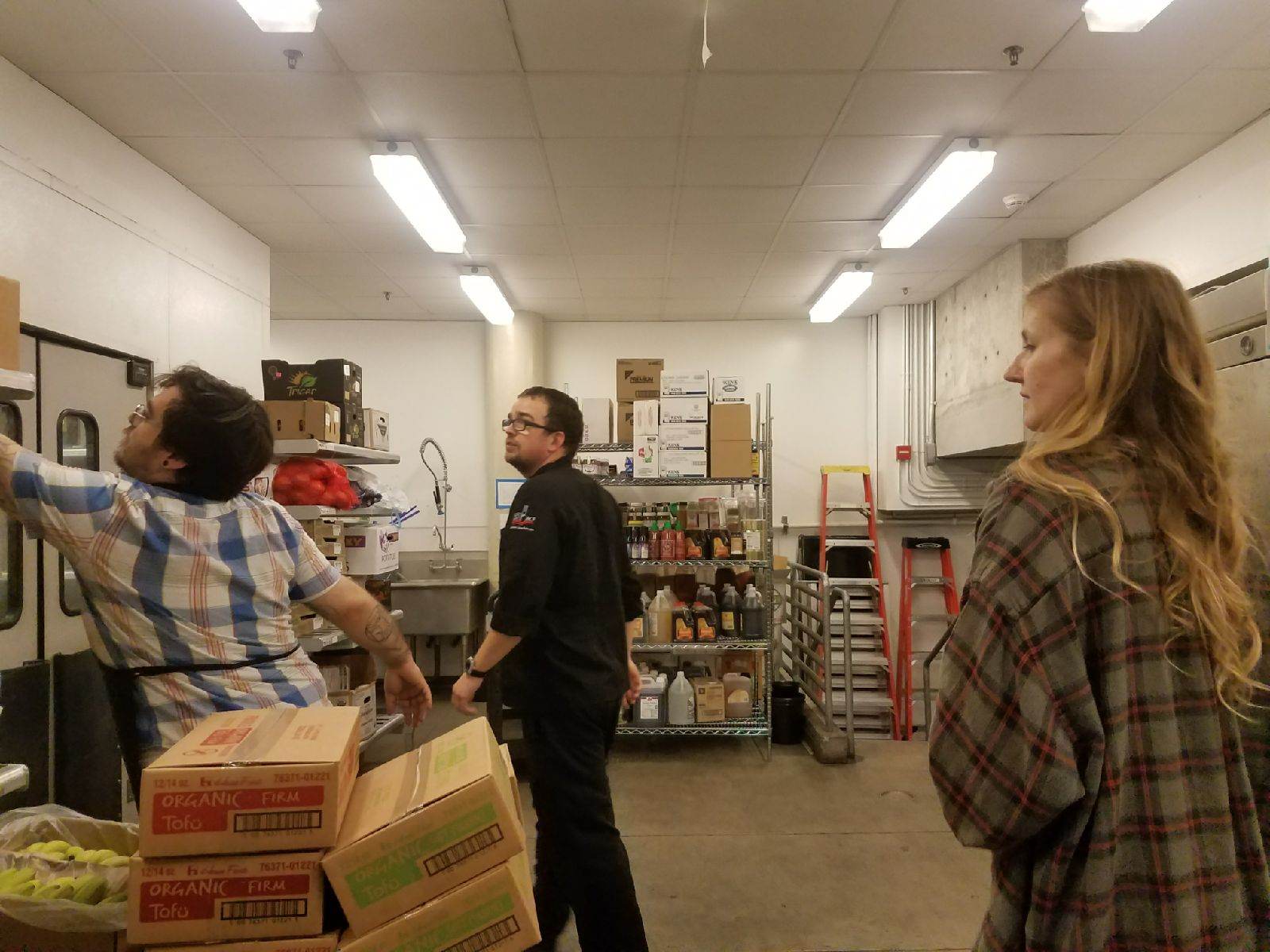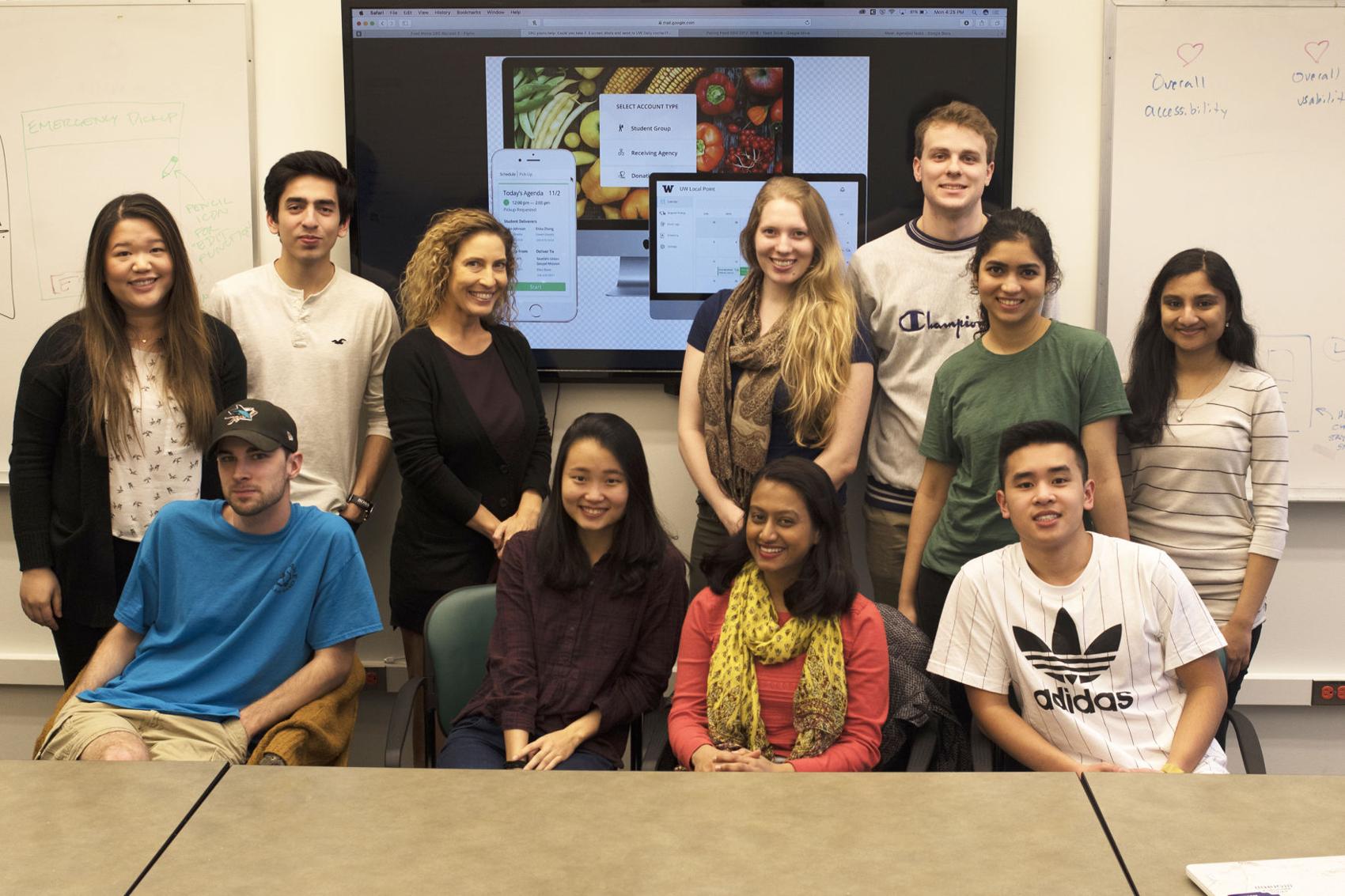 Meal Matchup Team Members
Student Research,
Design, & Build Team
Abubakar, Reine (BS HCDE)
Athavia, Ria (MS HCDE)
Bhairappa, Meghna Shrimanth (MS HCDE)
Choi, Stefanie (BS HCDE)
Chopra, Zubin (BS INFO)
Coultard, Tressa (BS HCDE)
Feldmann, Sarah (BS HCDE/INFO)
Figon, Ian (BS INFO)
Galgalikar, Sanjana (BS HCDE/INFO)
Gruenke, Brent (BS HCDE)
Gu, Woody (BS HCDE)
Gupta, Ritika (BS HCDE)
Holbrook, Madison (BS HCDE)
Huang, Joyce (BS INFO/CS)
Illa, Brian (BS HCDE)
Kaltenbach, John (MS CS)
Kaltenbach, Suzanne (BS CS)
Kang, Sung-Duk (BS HCDE)
Kester, Mallory (BS HCDE)
Keller, Ryan (BS INFO)
Khandelwal, Bhumika (MSIM)
Kulkarni, Manasi (MSIM)
Libman, Jessica (BS INFO)
Lin, (Ariel) Tzu-Ling (MS CS)
Lin, Christin (BS INFO)
Long, Leon (BS INFO)
Lum, Casey (BS INFO)
Malhotra, Aastha (MS HCDE)
Mooc, Alexandre (BS HCDE)
Ngo, Michael (BS INFO)
Nguyen, Cindy Khanh (BS INFO)
Scheuer, Espen (BS HCDE)
Sellakumaran Latha, Srinithi (BS HCDE)
Smet, Christine (BS INFO)
Son, (Jessica) Hye Won (MS HCDE)
Tran, Collin (BS HCDE)
Wakade, Aditya (MSIM)
Woo, Lucas (BS INFO)
Xu, Kellly (BS HCDE)
Yu, Gregory (BS HCDE)
University of Washington Liaisons

Abebe Aberra: Public Health Program Manager, Campus Preventive Health
Andrea Benson: Head Chef at Local Point when project began
Kara Carlson: Facilities Specialist for Dining Maintenance and Projects,
Housing and Food Services
Claudia Frere-Anderson: Director of UW Sustainability
Gail S. Dykstra: Senior Technology Manager, Software, CoMotion Innovation Center
Lance LaFave: Manager Of Program Operations,
Housing and Food Services Dining, Administration
Torin Munro: Project and Purchasing Specialist for Dining at University of Washington, Housing and Food Services
Kyle McDermott: UW Campus Sustainability Fund Coordinator
Leah Pistorius: Communications Manager, Human Centered Design & Engineering
Amy Rosati: Program Assistant, UW Dining, Housing & Food Services: By George, Orin's Place, Mobile Dining Units
Ian Rose: UW Campus Sustainability Fund Project Intern
Espen Scheuer: ASUW Representative, Former UW Campus Sustainability Fund Committee Chair
Sean Schmidt: UW Sustainability Specialist, ENVIR 498
Scott Smith: Copyright & Trademark Manager, CoMotion Innovation Center
Irini Spyridakis: Project Manager and Faculty, Human Centered Design & Engineering
Laurne Terasaki: Administrative Specialist
External Industry and Academic Advisory Board
Sanjana Prasain: UW CS alumna, Cisco
Robert Watson: UW HCDE alumnus, Assistant Professor, Mercer University
Service Learning
Student Deliverers
ENVIR 498
Anne Carper
Devon Chapman
Raina Chen
Mariah Dittmore
Emma Graham
Madison Hoiland
Sukhmeen Jandu
Daniel Merz
Kate Moyer
Deirdre Nelis
Ben Nielsen
Jeremy Pilgrim-Stoppel
Grace Rossi
Kelsey Thomas
Riley Tindell
Annabel Weyrich
Maddy Zschiesche

We would like to thank the UW Campus Sustainability Fund (CSF) for its generous financial support and also for its guidance throughout this project. Additionally, we are thankful and honored to be voted the top CSF project of 2018 by the College of the Environment at the UW, leading to their annual class gift of $5,000 for future CSF projects. We would also like to thank the multitude of students who worked on this project this year as researchers, designers, developers, and service learning student deliverers; without their tireless efforts, this project would not have succeeded. Additionally, we would like to thank all the shelters and food banks that kindly offered us their time, educating us in the process. Finally, we would like to thank the UW Housing and Food Services administrative and dining facilities' staff for their support and contributions.
1. The Daily at the University of Washington, "Student research group designs website to salvage campus food waste" by Gabriela Tedeschi, The UW Daily, Feb 9, 2018.
2. 2018 Designing Up, "Building connections" by Leah Pistorius. June 2018.
3. University of Washington College of Engineering, "Meal Matchup" By Leah Pistorius and Chelsea Yates. August 17, 2018
4. Meal Matchup article is also archived on the HCDE website, Campus Sustainability Fund, UW Sustainability, and UW Undergraduate Academic Affairs' pages.
5. Meal Matchup promo video featured on the HCDE website, FB, and Twitter pages by Leah Pistorius. December 14, 2018
Voted top Campus Sustainability Fund (CSF) project by the University of Washington's College of Environment: annual class gift of 2018 will be contributing a total of $5,000 to the CSF's general projects' budget to fund additional projects.